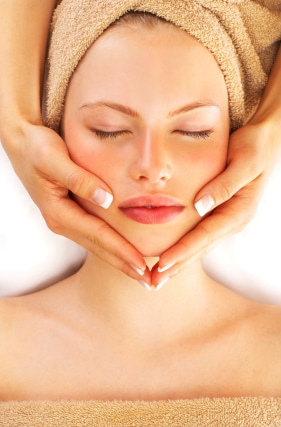 Unfortunately, it's almost time to send your kids back to school and kiss your swimsuit goodbye for another year. Now that temperatures are cooling down a bit (or they will be in the next few weeks), it's time for you to give your skin some of the nourishment that it needs. But how? Let's take a closer look.
Get a Facial
Here at our office, we offer patients a variety of different facials depending on their skincare concern. If your skin is feeling a little bit dry and dehydrated after a long summer of spending time in the sun, then we can add moisturizing treatments to any of our facials. During your facial, we will exfoliate, cleanse, hydrate, and nourish your skin so that you come out of our office feeling as refreshed as ever.
Try Some New Skin Care Products
Another thing that you should consider doing is getting some new skin care products that have some moisturizing ingredients in them. Here at our office, we specialize in a variety of different skin care lines so that we can cater to our specific needs. For instance, if you are dealing with a lot of dead, dry skin, then we may recommend a good exfoliating scrub. Whereas if you are solely dealing with dryness, then we may recommend something that' a bit more hydrating.
Dermaplane
If exfoliating is your biggest area of concern, then we may recommend DermaPlane. Dermaplane is a quick 20-30 minute procedure in which shave of the peach fuzz and dead skin on your face to reveal healthy looking and feeling skin.
Having dry, dull skin after a fun summer outside is fairly normal, but it doesn't have to be something that you just put up with. Let us help you get skin that's soft, hydrated, and smooth. To learn more about these and other treatments, contact our San Antonio office and call us at 210-800-9696.