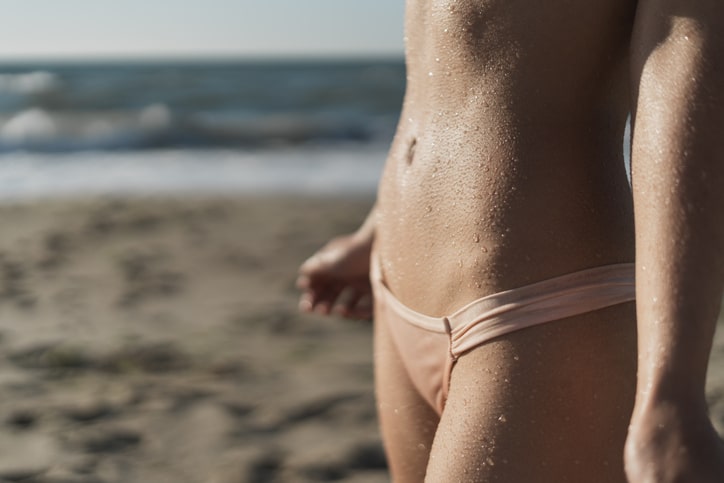 Women who are dealing with concerns in the vaginal region, including laxity of the vaginal canal, loss of muscle strength, or problems such as urine leakage when exercising, coughing, or sneezing, may want to be open and honest with their healthcare provider about their concerns. In many cases, women can find relief with a non-invasive treatment known as ThermiVa.
What is ThermiVa?
The team at The Skin Elite of San Antonio, TX describes ThermiVa as a revolutionary way for women to enhance the vaginal area. This non-hormonal, non-invasive treatment is performed with a special wand-like device that emits radiofrequency energy. This energy penetrates deep into the tissue to heat it and stimulate collagen development to tighten and tone the outer vaginal skin and the inner canals. The hand piece is comfortable and directed into the vaginal canal by our trained and experienced staff to provide dramatic results without the downtime associated with surgical vaginal rejuvenation procedures. Additionally, women can enjoy the results which can improve their quality of life and their sexual satisfaction in the bedroom!
How many treatments of ThermiVa do I need to achieve results?
With each treatment session, the vaginal tissues will tighten more and more, thanks to the regeneration of collagen. With this in mind, we strongly encourage most women to start with three treatments spaced weeks apart to see the initial results and changes. After that, to maintain the new results, women should be seen regularly by our team for further ThermiVa treatments.
Why ThermiVa?
Many women love the ease and comfort of the ThermiVa treatment. Radiofrequency energy has been used for many years in the areas of dermatology and aesthetic medicine for tightening of the skin and continues to be a great way to achieve results without surgery or significant downtimes.
Call The Skin Elite today!
If you are looking to work with experienced providers in the San Antonio, TX area who provide ThermiVa, we welcome you to book an appointment at our practice at 2108 Northwest Military Highway. Call (210) 800-9696 to request a visit with our team. We look forward to meeting with you and providing you with the services you need to look and feel your best!