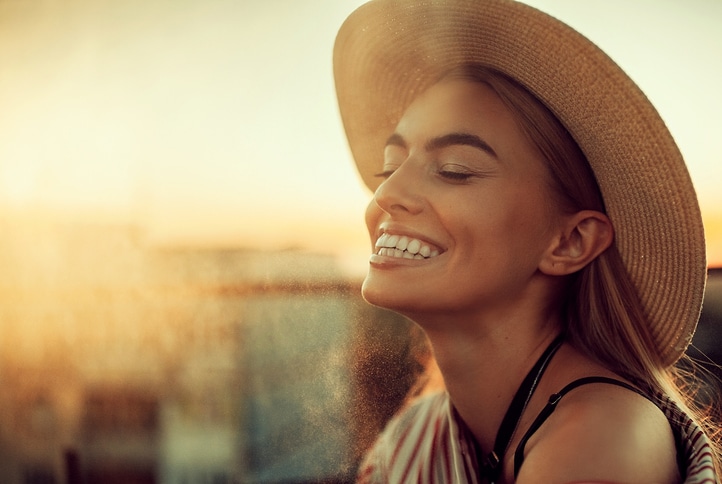 If there's one thing to know about summer it's that it's the perfect excuse to ditch all of your plans and just lay out in the hot sun. Even though a little bit of vitamin D may help you feel more rejuvenated, too much sun can put you at risk of developing skin cancer or getting sunspots. If you are worried that you will end your summer with more sunspots than you know what to do with, then we have a few suggestions for you.
How to fight Sunspots
Hiding under a rock and not exposing your skin to any sun is the only real way to avoid getting sunspots; everything else will minimize your chances of getting them.
But since you can't do that, we encourage our patients to always wear a wide-brimmed hat when they are expending extending periods out in the sun and to wear a broad spectrum sunscreen as well. Broad spectrum sunscreens, in particular, are designed to shield your skin from both UVA and UVB rays which can be damaging. Just make sure that you reapply it every couple of hours to ensure that you remain as covered as possible.
Another thing we tell our patients is to wear sunscreen on their hands and to reapply it every time they wash their hands. Liver spots or sunspots are prevalent on the tops of the hands and can make you look a little bit older than you are or may give away your age when you don't want anyone to know what it really is.
How to Get rid of Sunspots
Chemical Peel
A chemical peel can help with a variety of skin concerns including sunspots. During the chemical peel. We will apply a chemical solution (like glycolic acid) to your skin. After it has sat on your skin for a few minutes, you will feel a tingling sensation, which means that it's working to target the top layer of the skin. After about 10 minutes, we will remove the chemical, and you will get to go home. Over the next few days, you may notice that your skin is a little bit red and that it is peeling; this means that it is working. By targeting the top layer of skin, we can help you get rid of topical skin issues including sunspots.
Mirapeel
If your sunspots are more severe, then we may recommend the Mirapeel. The Mirapeel is a unique procedure that combines both a chemical peel with microdermabrasion. So, not only will you get the benefits of a chemical peel that are listed above, but you will also get a deep exfoliation given by microdermabrasion.
Want to learn more? Contact our San Antonio office and call 210-800-9696.