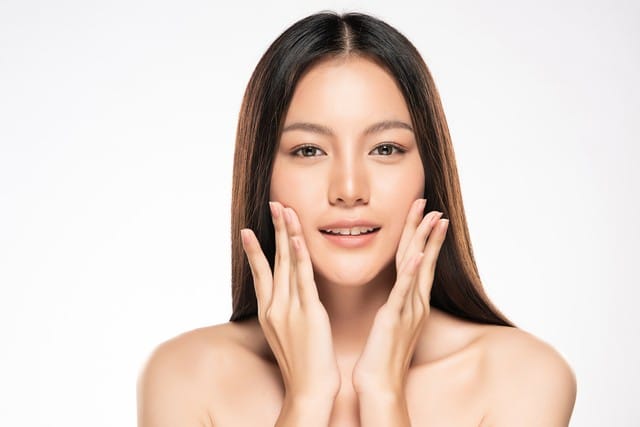 Between environmental issues such as pollution and daily sun exposure, the skin can be extremely effective—in a negative way! Harsh cleansers can strip moisture from the skin, while sun exposure can increase the risk of early aging with the development of fine lines and wrinkles. Additionally, sun spots, or age spots, can develop on the face and be difficult to disguise with cosmetics alone.
Thankfully, there are solutions available at our practice in San Antonio, TX. The providers at The Skin Elite encourage both men and women who want to rejuvenate their appearance consider the benefits of Broadband Lite therapy, sometimes referred to as .
What is Broadband Lite therapy?
BBL is an advanced IPL (intense pulsed light) treatment that uses high-intensity light administered deep into the skin to rejuvenate its appearance, reversing sun damage, reducing the signs of aging, and enhancing the health and appearance of facial skin.
What is BBL used for?
BBL is often used for treating:
Poor/uneven skin tone and texture
Age spots/sun spots
Freckles
Rosacea
Vascular and pigmented lesions
What can I expect before and after Broadband Lite treatments?
Before. Patients who are scheduled for BBL treatment should avoid sunlight for a few weeks prior. If a patient has recently tanned or experienced sunburn, it is strongly encouraged that patients wait until their skin has cleared. Patients who are on medications that make them light sensitive may need to stop taking these meds if approved by a physician.
During. Most treatments take less than an hour. Patients experience a warming sensation on the skin with mild discomfort that is often well-tolerated. The skin may become red or swollen, but this is short-term and expected.
After. Patients will need to avoid certain products after their procedure, including exfoliants, scented lotions, and aggressive scrubbing of the facial skin. Sunspots and freckles may initially darken but will flake off within a few weeks. Patients might feel the sensation of a sunburn, but this is easily resolved with the use of an icepack and anti-inflammatory over-the-counter medications.
The first step is scheduling a consultation appointment
At The Skin Elite, we offer San Antonio, TX area patients a selection of services that can be used in achieving beautiful skin. If you are interested in learning more about the use of Broadband Lite therapy to enhance your skin's texture and tone, call (210) 800-9696 today to request a consultation visit at our facility, conveniently located at 2108 Northwest Military Highway.